I need a lot of clean headroom for my Mosrite Guitar's double neck and a superb pedal platform for fuzz and other distortion fx which will be used on the next Starlite Campbell Band album, 'The Language Of Curiosity'.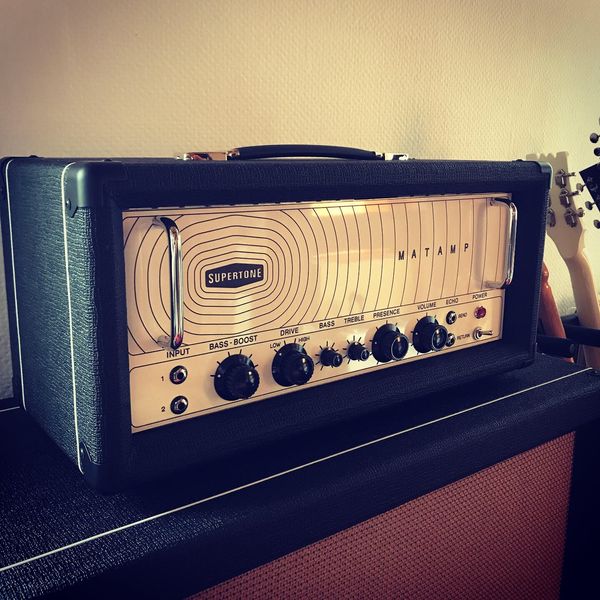 We have worked with Matamp creating this new 120W monster based on the ones designed by Matt Mathias and used by Peter Green's Fleetwood Mac, Wishbone Ash and Jimmy Page in the early 60's / 70's.
The clean tone is wonderful, not like a Fender - very British - with the preamp circuit design quintessentially original, featuring two JJ ECC83, but with a slightly altered tone stack to our specifications. Of course, it still includes the magical four position drive switch, bass boost and presence/boost circuit which incorporates an inductor. Output tubes are four standard JJ EL34's but the thing that sets it apart are the massive mains and output transformers used by the team at Matamp.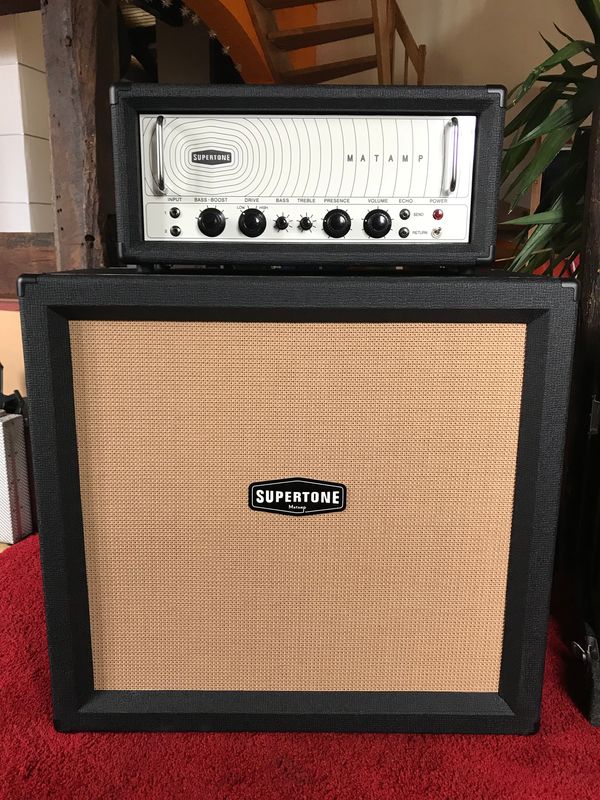 When asked Peter Green described the tone he wanted from an amp: "Sweet, but not like treacle, like honey." - this does the trick for sure.
The 4x12 cabinet has totally different dimensions to a Marshal giving it bigger and tighter bottom end. The Supertone model is loaded with a special driver by Celestion Speakers. I am not going to reveal the model as you need to guess when you hear it, so keep a track of the sounds on the Starlite Campbell Band website!
Killer...